The best approach to avoiding online degree scams is to know your product before you buy. Fake distance learning websites take advantage of people who want to learn online. There are two ways of earning yourselves fake degrees. Some websites don't hide the fact that they are selling false degrees and thus even market and promote it as a fake. These can be easily avoided if a fake degree is not what we want. Those are for people who are willing to take the risk, responsibility and are aware of the potential consequences buying a fake diploma can cause. The other type of websites are those that we are after as they are the ones deceiving customers who want to have a real diploma. Sweet talk, deception and misrepresentation are the techniques used by fake schools and colleges to lure unaware students into the wrong valleys.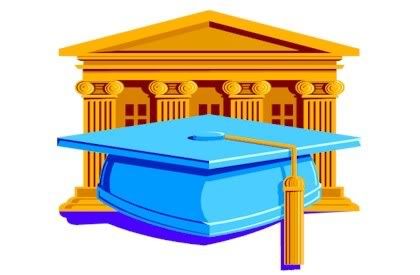 The fake website will likely tell you that it can get you a degree in a very short period of time, ranging from days to weeks. They may even offer you free verification of their services, but since they are the ones verifying themselves, this proves nothing in the way of the company's legitimacy. The website will offer packages for different price tiers. The packages will include a diploma, transcripts and award of excellence, university letterhead and envelopes, basically anything to make it look legitimate.
If you are researching online degree programs, you will likely come across websites that offer "life experience degrees." They claim that they can provide you a degree based on your life and work experience. While there are some legitimate degree and certification programs that allow some credit for work experiences an entire degree based on your experience is a scam.
TIPS TO SPOT A DEGREE SCAM
No contact information is provided. A real program has advisors and customer service representatives to answer questions you may have. After all, you are trusting them to supply you with an education in return for a large fee. They should be available to you
The university is not accredited. Accredited degree programs will be listed with state or county education affiliations where the university is located. If they haven't heard of them, they are likely a fly-by-night operation out to get your money
Some devious sites actually sell fake diplomas, implying there is no need for the costly Harvard education when you can get a replica degree for cheap! You should be aware that this is paper forging and against the law
Degree in no time. While some degree programs may be shorter than traditional counterparts, no degree can be earned in days or weeks
If the degree is super affordable, super easy and super fast, don't wonder if you lose your money even faster
The only requirement to get in is a credit card, not prior education or any kind of experiences
A degree costs a flat fee, rather than cost per course
The Better Business Bureau doesn't have nice things to say about the company
The university appears to be accredited, but not by an agency recognized by the Council on Higher Education Accreditation. Under normal (legal) circumstances, accreditation is earned by universities and colleges based on certain requirements and standards of their curriculum and degree programs. Accreditation mills charge for the privilege to say a school is accredited
If a school claims to be accredited, research the accrediting agency, and check with the resources you can be certain will list a school that is accredited: U.S. Department of Education or Council for Higher Education Accreditation
There are no "get a degree fast" programs that are legitimate. Getting any education takes time, and real online university programs are no different. Don't be daunted by the degree scams online. There are dozens of perfectly legitimate programs that will let you work toward a degree. Just do your homework in advance and you'll find a program that is right for you!
Read some reviews online. If you do a search and find either no information on the program or only bad things, beware
The website should list the fees associated with the education, based on courses or semesters, not a flat fee
If the school appears to be valid, contact them via telephone for more information. The more information they can provide you, the more confident you can be about their program. It's important to speak with them directly and not via email, so you can get a feeling on the institution.
Read through the degree program descriptions and course work to make sure everything makes sense and is in line with what you want to study. It should not have just two classes to earn a PhD!
EXAMPLE ONLINE DEGREE SCAM EMAIL