With increasing number of people especially in the United States suffering from debts daily, others are also taking advantage of this unfortunate experience by many. Life insurance, tax, mortgage, credit card debts, and other loans, is one of the biggest problems in US and even in UK today. Many people seeking some alternative on how to settle their debts, especially online are becoming victims of opportunists scammers. There are thousands of financial firms and companies offering their services online and promising to settle your debt problems, and not all of them can fulfill what you need. In fact, many of them can bury you more into financial problems. This industry is unregulated and there is no simple way to identify if the company is reliable and credible or not.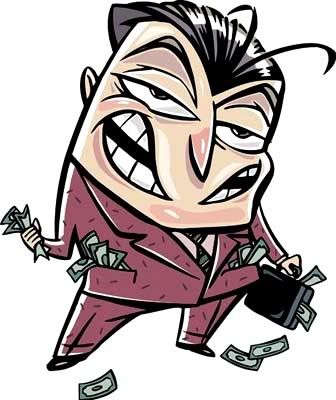 HOW DOES SETTLEMENT FRAUD WORK?
A company claims that they can make your debt go away overnight. They will then ask you to pay high fees, perhaps $3000, $5000, or higher depending on the size of your debt. This fee is for their service and once you pay them, they will do nothing but offer you just an advice to "not to pay your bills" saying that it is the right way to go and that is proven for several years now. They always have convincing explanations about Federal law and they seem to know everything about legal matters. What happen if you take their advice? Lots of things will happen with only one result – interest in your debts will continue to accrue until your creditors sue you and you have no option but to hire an attorney to defend you. You will be having a legal battle with your creditors while the company who promised you to clean-up your debts is nowhere with your $3000 or $5000.
Another good example of settlement scam is on life insurance. A family member opts for a life insurance policy to provide family security against natural disaster such as fire, death, or accidents. In many cases, this is proven to be a safe way of protecting family members by paying the insurer's premium. The insurer then promises to pay the affected family in case of unfortunate events. This insurance is usually paid by a working family member or by a senior citizen. It is possible that a policyholder may not be able to pay the premium fixed rate due to financial constraints. In this case he would be forced to sell his policies to companies for cash back at a fixed percentage. Some companies may not offer the amount expected by a policyholder. Other companies may agree to pay face value of the policy. An application form has to be filled that includes the medical and policy information to dissolve such a policy and claim compensation. Because the policy holder is desperate to have his/her money back, he/she may sell the policy to a very low price offered by the buying company. The buying company is taking for granted the policy holder's situation and in this case, it turned to be a scam. Others call it "swindling" and is a very serious case in Asian countries.
HOW TO PREVENT SETTLEMENT FRAUD
Don't get driven by to-good-to-be-true offers;

Internet today is swarmed with companies offering debt settlement and most of them are quite confusing. You are seeking for someone who can help you so you must invest more time to do a research and compare the services every company is offering. Analyze every offer if the process is possible or not

Do not give any upfront fees;

Legit companies often do not ask for upfront fees. Look for a company that requires affordable monthly payment. These companies are result-based so they can always assure you that you will pay only when their service is working. Although its pretty difficult to find such company but your effort will be worthwhile as solving a debt problem is more than just having a good job

Do not pay high percentage;

Payment is always based on the size of your debt. The industry has an average payment of 10% to 20% of your total debt. If the debt settlement company require more than this, then say goodbye to that company. The objective of that company is to milk you more and not to help you. Always compare prices with other debt consolidation companies

Better Business Bureau is important;

Make sure that you are working with a company that has a BBB certificate, or has been verified by BBB. You can find out how reliable a company is by checking its BBB record. Scam companies are always not listed on BBB database

Get feedback;

Always ask other customers for feedback and their experience. Ask friends, colleagues, and even relatives if they have used this company's service before. This will help you further in evaluating the company's performance before having your final decision to deal business with them
SUMMARY
Though there are scam companies, there are always good ones who can help you out from the saddest moment of your life. Debts and liabilities can lost everyone's will to live especially if you don't have anything anymore so make sure you are making a correct decision on this very delicate matter before dealing with a company that you believe can help you. Settlement companies know you are vulnerable in these times, so watch out and don't take them by word.